1 article tagged with "graph-editor":
Here is a simple but powerful animation tip in Autodesk Maya. This is an essential tip for animators and riggers.
In Maya, let's say you are working in the Graph Editor with dozens or hundreds of objects, and you need to select and edit only the translateY curves. Here is how to select them easily.
First, enable the "Sync Graph Editor Display" option in the Channel Box menu.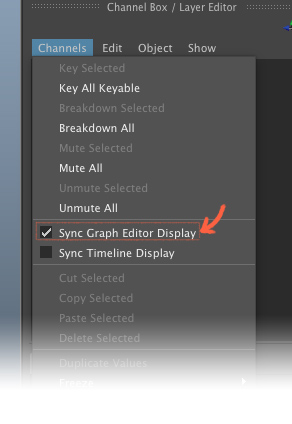 Once that is set, you can simply select translateY in the …
Continue reading