About Chris Lesage – Character Rigging
TD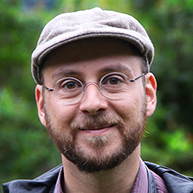 My name is Chris Lesage and I'm a character rigging TD, specializing in face rigging and cartoony characters in Maya and Softimage XSI.
I've worked on films like The Little Prince, Dust, Mr. Magorium's Wonder Emporium, Mirror Mirror, Immortals and Sea Monsters. I rigged some of the faces in The Division. I've also worked on fun animated television shows like Les Podcats, Raven Tales and Clash of the Dinosaurs and rigged on commercials for clients like Coca-Cola, Samsung, Gatorade, Hisense, Minute Maid and more.
For the past 15 or so years, I've offered advanced, animator-friendly rigging, versatile technical support and problem solving throughout the animation pipeline.